Centric coworking with services in the Eixample de Barcelona
Full of life spaces, excellent-oriented and thinking about the wellness of our users.
A 300m2 coworking space, full of light and surrounded by plants and nature, that will make you feel full of energy and positivism in your head full of ideas.
Located in the emblematic hypostyle room of the centre, one of the few that remain in Barcelona. An exuberant and unique space where you can work in your own way and at your own pace, together with other entrepreneurs like you, thus promoting synergies.
It will be a source of inspiration and innovation, that will make you, beside other professionals and entrepreneurs, that your personal and professional productivity augment.
-Our objective is to generate spaces with good quality, ecological and sustainable materials since the beginning of the project, in order to make a positive impact in your health and wellness of our users, that is translated in the most comfort and productivity.
-Our compromise is with the environment and the people that have guided our project, since we stay the most of our time in our workplace and this environment has a direct impact on their occupants.
-The reduction of almos the 80% of the costs compared with a traditional local and the immediacy of disponibility of a space that is ready to be used by an entrepreneur to start producing, with a high percentage of business success.
With the custom furniture, with natural wood and ecologic resins. High quality ergonomic chairs, regulable in height, and Sincro system that favour the natural movements of the body, avoiding staying too much hours in the same position. Ilumiation in the workplace for greater visual comfort. A set of measures thinking of you and your wellness.
Thanks to our events, talks, workshops, afterworks… you will be able to network and have the opportunity to meet other Àtic Group entrepreneurs, with whom opportunities for collaboration will surely arise.
– Many professionals at the beginning of their business activity choose to telework, until they see for themselves, that the most productive option, as well as economical, is to work in a coworking space.
ÀTIC BARCELONA has created a space for you and offers you the opportunity to work in a different way, with people related to your interests, where to establish business relationships with other entrepreneurs and professionals, promoting the creation and development of projects and businesses, reducing by more 80% expenses compared to a traditional office.
MODALITIES OF COWORKING
FULL TIME
Access 24h / 365 days
Parcel reception
4 hours of meeting room
Services included in the rental of Coworking spaces in Barcelona
Social, fiscal and commercial address.

Offices furnished with high quality furniture.

All expenses included (high speed Internet, cleaning, electricity, water, air conditioning …).

Reception and management of your correspondence, messaging and parcels.

Reception and care of your visits, as well as your correspondence and parcels, by multilingual staff.
Fax, scanner and photocopy service.

Access to common areas such as cafeteria and terrace.

Access every day of the year through an access control system.

Parking for cars in the same building.

Private bike parking.

2 hours of meeting room included (check packs).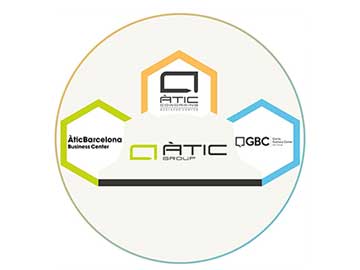 Be part of our community. Use and work in our Business areas in a comfortable and flexible way, in any of our three centers located in Barcelona and the Maresme, according to your needs.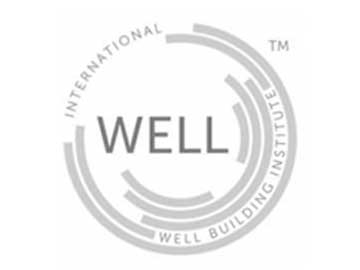 The project has pursuit from its origin to obtain the maximum welfare for users based on the IWBI principles (International WELL Building Institute)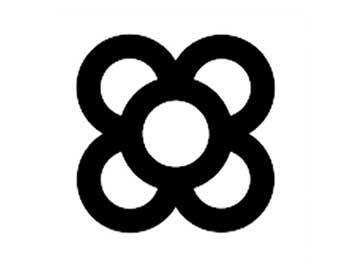 In the heart of Barcelona's Eixample, next to the best restaurants, hotels, shops and services. Next to the University of Barcelona in Plaza Universitat and the Ramon Llul Faculty of Philosophy and a few minutes walk from Paseo de Gracia and Plaza Catalunya.
2,400 m2 space, with its own personality, that will surprise you! An urban Oasis in the middle of the city ...
The latest technology, high-quality furniture and careful distribution of the spaces, oriented towards excellence.
Make a difference and be unique!
Request a visit to our Coworking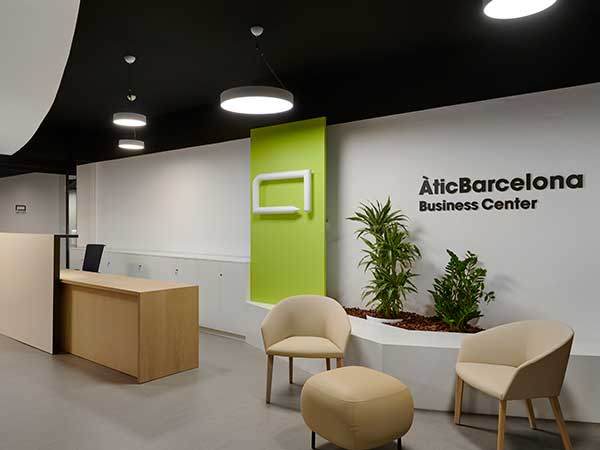 Why decide on a coworking space?
When a person starts a business, they do not do so thinking about the comforts that their work environment is going to have, nor the administrative procedures that they will require, nor the receipt of administrative notifications that they will need to receive or the company's mail when he is away doing business. Your main goal is to build a profitable business. But beyond its objective, there are endless tasks that will generate too much work for the entrepreneur and that he should outsource to focus solely and exclusively on the growth of his business, that is why thinking of a Coworking space offers the flexibility of hiring the services and comforts that the business needs, when it needs them and to grow progressively, stable and safely.
The user profile who chooses to rent a coworking space is not limited to freelancers and entrepreneurs, SMEs are also very present, who find this option very valid for the development and growth of their business, with a significant cost reduction business.
The great advantage of this option is to be able to integrate all expenses and services in the same provider in a more economical way. All extra services such as electricity consumption, water, Wi-Fi, among others, are included in the price. Another plus that is added to these conditions is the possibility of having other spaces available such as meeting and training rooms, an office area and even a terrace.
​
Thanks to the fact of working in the same business center sharing spaces with other entrepreneurs, it creates simultaneous synergies between users and encourages the exchange of knowledge between professionals from a wide variety of sectors, which in many cases end up becoming new projects .
If your company has opted for teleworking its workers as a result of Covid-19, a Business Center is the best option for your business. Since you can facilitate daily work near your home, with the benefits for the worker and your company that this offers, avoiding the disadvantages of teleworking or providing your worker with a professional space at specific times where they can meet and perform tasks of their day to day.
Thanks to our events, talks, workshops, afterworks… you will be able to network and have the opportunity to meet other Àtic Group entrepreneurs, with whom we are sure there will be synergies and collaboration opportunities.​